Consecration Sunday | November 21st
How has God blessed you this year? Remember always- together we can do great things for the glory of God. For where two or three are gathered in my name, I am there among them. Matthew 18:20
December 1st | 3-7pm | The Lobby of The Oak Street Center
Join your church family for our Annual Advent Wreath Creations Event as we prepare our hearts and homes to celebrate the birth of our incredible Savior! Click the link below to reserve your family's wreath.
The Oak Street Playhouse Presents: You Better Watch Out!
December 3-12
7:3opm:December 3rd-4th, 9th-11th
2:00pm: December 5th & 12th
It's Christmas Eve at the Willow Inn. The hosts Jenny and Tom are having Art, (Jenny's father who's still mourning the passing of his wife) see their bed and breakfast for the first time. There's a snowstorm raging outside, and three travelers are forced to lodge at the inn and wait it out.

Mustard Tree Ministries needs cold weather supplies
Hypothermia is a real concern for those not living in the comfort of a warm home. As winter approaches, please help us collect cold weather supplies. We are collecting emergency blankets, warm socks, outerwear, and underwear. You may leave donations in collection barrels in the Welcome Center and Oak Street Center Lobby.

If you don't have time to shop for these items but would like to help, you can donate straight to the United Methodist Women and they will buy the supplies. Make checks payable to United Methodist Women and designate Mustard Tree Ministries Winter Supplies. You can send the check to the church PO Box 208 37401 or drop it off in the church office.
Make plans to join us on Wednesday nights! Click the button below to learn more about the classes, view the menu and make dinner reservations.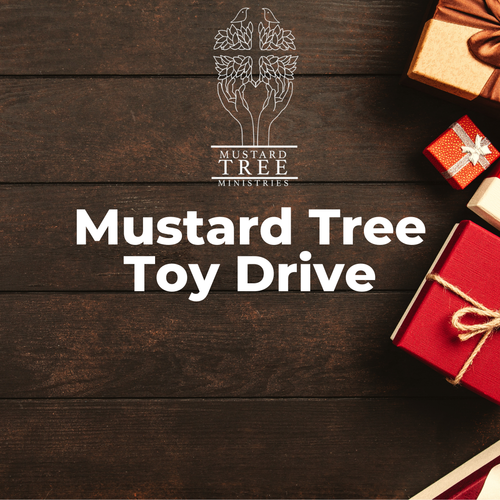 We've been asked by several families if we can help out with Christmas presents for their children this year. This is a common request this time of year but as we get to know more and more families each week, the need is greater. We are aware that there are other organizations that give out toys, however, from our experience a lot of the families we help have been forgotten or there are not quite enough toys to go around. We want all of the kids to have a gift for them under the tree, so we are accepting donations of toys, new or gently used (no guns or weaponry of any kind). If you would like to donate a toy, please drop it off at the First-Centenary Welcome Center. Thank you.
Camp Lookout Christmas Camp
December 18-19, 2021
For 3rd through 6th Graders
Begins Saturday at 2 p.m., Ends Sunday at 2 p.m.
Price: $95
Join us as we play games, snack on holiday treats, make crafts, sing Christmas carols, and much more! Enjoy reconnecting with old friends and making new ones as we celebrate the birth of our Savior!